In the Amen Institute's Fellow Program artists are assigned a portion of the Torah to inspire a visual artwork and they are paired up with a Rabbinic fellow to study this portion with, where together they work through important theological and spiritual questions that come from this biblical text.
Creative Articulation Featuring David Wander and Professor David Kraemer
Thursday January 6th at 7:30 – 8:30 p.m. ET
David Wander and Professor David Kraemer talk about their studies on Parashat Vaera. Join us as we unravel the text of liberation with nuance and precision and pull back the curtain from two intellectually and creatively inspired souls. Here is the link to the event page:
Zoom link: 8047949175
Parshat Vaera וארא
Piece Description: The two paintings show different sides of Moses. On the right we see the representation of a man, Moses, being told what to say, what to do to carry out Hashem's plan. The head and face are a scaffold of a man being filled by these directions. The painting on the left shows the trauma of Moses' life. Being burned as a child left him frightened and a problem speaking, despite which he is asked by Hashem to be the spokesman. Illuminated by the burning bush, he is surrounded by the plagues he will soon announce. The four cups represent the promise of redemption and recall the seder when we all are to see ourselves as if we were personally liberated.
Discussion Questions:
1. What elements from the image on the left are kept in the image on the right? How does seeing both parts of this image side-by-side affect your understanding of Moses' role in the emancipation story of a people from slavery? Do the pairing of these images together draw out the monotony or nuance of this role?

2. Moses' disembodied head controls the main focus of both images and floats over the scene. How is this looming depiction in conversation with this particular bible narrative? What sorts of questions does it bring up in you about free-will, prophesy and our relationships with G-d? 3. Hands feature prominently in both images, and in the four bottom panels of the image on the left. What are each of these hands doing? What symbolic significance do hands connote to you?

4. The encounter at the burning bush is the moment in which Moses first encounters G-d. Why does David Wander choose to single out this moment among the many other snapshots in the borders of this piece? Can you point to a burning bush experience in your own life ie a moment so character defining that upon crossing its threshold you were forever changed? Does this piece challenge or propose that such moments exist?
Artist Bio:

For the past thirty years, Wander has worked extensively with biblical texts, reimagining them in a visual context. Using an accordian book format, he has completed the five megillot. He has also completed Sefer Yonah; The Story of Joseph (in a series of lithographs); The Story of King David, (in five books); and many other biblical texts. David taught a class in visual midrash at Chovevei, and a drawing from the text course at SAR. In these classes students are asked to produce their own visual midrash that eventually gets printed in a hardcover book of art and text. He has worked with Prof. David Kraemer as a chevruta study partner for more than a decade and his biblical artistic representations have been widely shown in museums and religious spaces throughout the United States and Israel.

To see more art by David: https://www.davidwanderart.com/
Artist-Teacher Chevrutah Pair:
Professor David Kraemer
New York, USA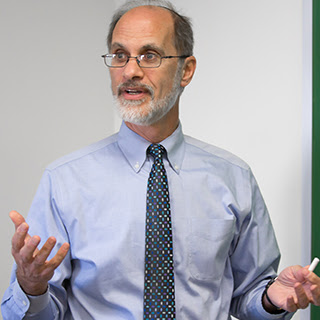 Rabbi Bio: Professor David Kraemer has been part of the JTS community since 1977. As a professor, Dr. Kraemer's focus is on the literary analysis of rabbinic literature, rabbinic ritual, and the social and religious history of Jews in late antiquity. He is the author of 8 books and, among others, has written influential articles on the biblical books of Ezra and Nehemiah, the Mishnah.

Sermon of Rabbi:
Read his sermon inspired by his studies with David Wander at The Amen Institute's website.